Evershine Residential School
The Evershine Residential School have its modest beginning on 17th April 1987 with only 5 staff and 20 students. Today the school is having 500 students and 35 staff members. Evershine Residential School is the dream of Mr. K.S. Thankachan chairman of evershine school and president of evershine trust. It is his passionate yet his humble endeavor to give back to the community and city that he grew up in. The evershine l is an institution that works towards blooming young minds and developing competent and capable individuals. Situated in the heart of pathanamthitta town, on an extensive campus it consist of three blocks, kindergarten and the primary school, the secondary and high school, admin and school boarding. With the exceptional design and constant upgrades the school offers a perfect atmosphere for learning.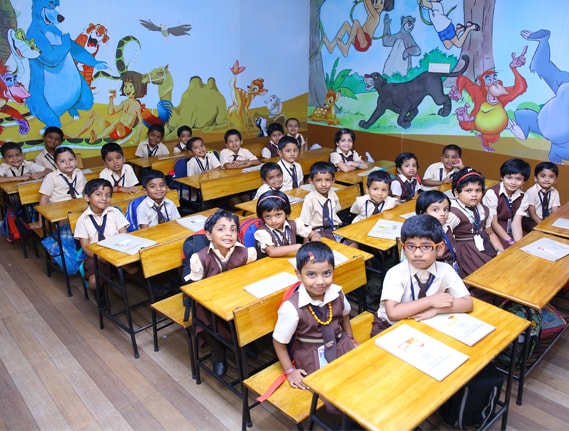 Our Facilities
Our Best Services For Your Children
Smart Class
We provide digital class room facilities for the students.
Computer Lab
We provide computer education for all students.
Transport
The safe & trusted transport system is the backbone of school's credibility.
Kindergarten
There are so many wonderful things for your child to look forward to in kindergarten.
Library
We provide a good collection of books for students.
Quality Education
Education is the process of facilitating learning.
Education is not preparation for life, education is life itself". The aspect of education is to confirm correct assessment of civic knowledge and inherent individual brilliance, to apply in the present life situations.
Our students and staff enjoy Evershine campus which is surrounded by beauty and charm. We remain focussed on ways in which our school can continue to accomplish its mission "to educate to enlighten body, mind and soul". We are committed to focussing on the individual and allowing pupils to grow in a pleasant and friendly atmosphere.
K.S Thankachan
Our Honourable Chairman
I am very happy and proud to be the chairman of Evershine Residential School , Makkamkunnu. My special advice to the students in particular is to be sincere and honest in your life. Wherever you go and whatever you do, please do it whole heartedly. Don't look for the rewards for the moment. It will come at the right time when least expected. For every action, there is an equal and opposite reaction, as you have all studied in science. The same principle applies in our day to day life also. So be helpful to others and you will be helped.
Ravin T Skariah
Managing Director
Evershine Residential School, owned and managed by Evershine Trust is one of the leading and most sought schools in Pathanamthitta , which has imparted quality education since 1987. Our vision is "educate to enlighten body, mind and soul" which has proved to be effective, successful, appreciated and accepted again by the community. As we have completed 28 years of service, what comes to my mind is that "success comes to those who work hard and stays with those, who don't rest on the laurels of the past". We live today in a world that is so very different from the one we grew up in, the one we were educated in. The world today is changing at such an accelerated rate and we as educators need to pause and reflect on this entire system of education.
Evershine Events
YOGA
Evershine Residential School Makkamkunnu Pathanamthitta...
VIOLIN
Evershine Residential School Makkamkunnu Pathanamthitta...
KARATE
Evershine Residential School Makkamkunnu Pathanamthitta
"I think the teaching profession contributes more to the future of our
society than any other single profession."

Steven Lock

The function of education is to teach one to think intensively and to think critically. Intelligence plus character - that is the goal of true education.

Martin Luther King